Rebel Rebel
319 Bleecker Street
NYC, NY
(212) 989-0770


---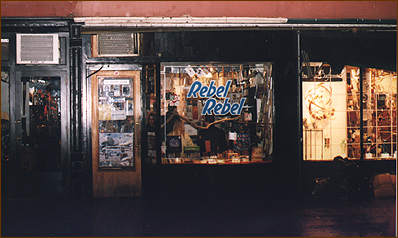 Rebel Rebel is one of the old school NYC record shops— they've seemingly been around since the dawn of time. The walls are lined with posters and records from bands that haven't seen a recording studio in years. Vinyl is everywhere, promo posters are sold out of a box for $2 a piece. It's one of those places where a record buyer just feels at home.
The stock is rather varied, which means some days the store is a gold mine, and other days, it's far from it. Of course, that's all part of the fun: the thrill of the hunt. One the days where an old live recording of The Virgin Prunes is sitting on the shelf next to the Marilyn Manson CDs you can't help but smile. You've scored.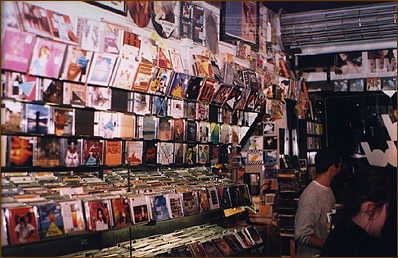 Rebel Rebel has it's share of goth and industrial CDs, priced rather reasonably. The vinyl from the days gone by is a tad pricey, but likely in better condition than in the shops that sell it for considerably less. If you've the patience to paw through the stock, chances are something of interest will pop up.
Commentary by Joan Rachel Dennis, Tuesday, December 30, 1997.